---
A Snapshot of Bemidji 1940-1960
Do you remember Diamond Point Park, the Bemidji Belle, Tipperary, Library Park, the Timberlane Drive-In, The Red Onion, Herb's Popcorn Stand? If so, then you must have been part of the Bemidji scene in Bemidji's Fabulous Forties and Nifty Fifties. If you only came into downtown once a week for shopping and a cone at the Red Cap Dairy or Russell Creamery, you will still remember many of the familiar celebrations and places in this book.
Waldo and Ann Wattles owned and operated a photography studio in Bemidji from 1951-1961, but their interest in photography harked back to the Kodak box camera of the 1930s and extended into the age of the large sheet film cameras of the 1950s. These photos were the impetus for the book. These were combined with local history research and contributions of photos and stories from former and present Bemidji area residents for a book that reflects a period that preceded the assassination of President Kennedy and Martin Luther King. This book doesn't cover everything – it can't – but will provide a snapshot of life in Bemidji 1940-1960.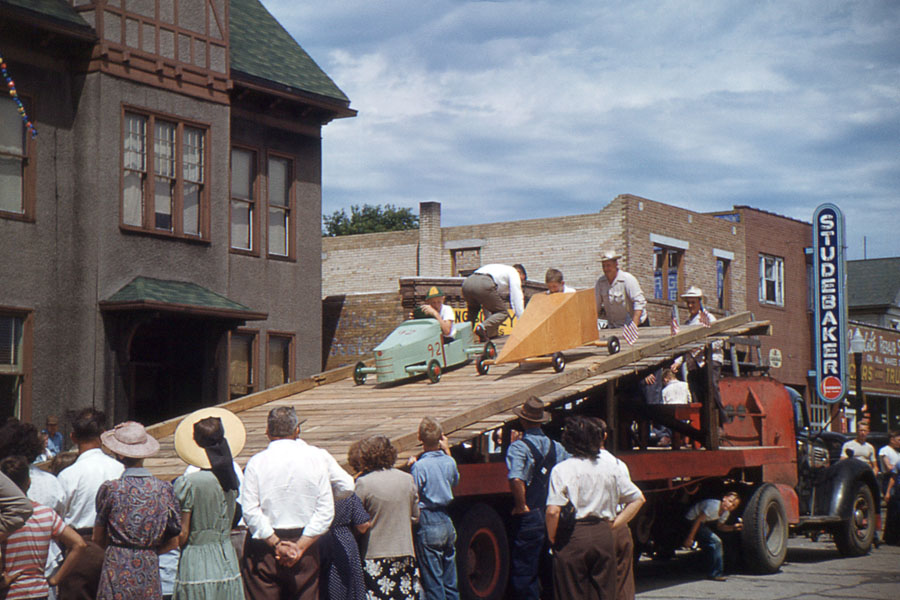 The book is available locally at the Beltrami County History Center, Bemidji Woolen Mills, and the Chamber of Commerce in Bemidji. It is also available at Clem's Hardware in Cass Lake. To order by mail, please complete the order form and mail it with a check or money order for $21.95 plus $6.00 shipping per copy.
---